NEED ASSISTANCE RESOLVING BUSINESS DEBT?
With our commercial debt counseling program we may be able to reduce your business debt payments and give you the relief you need to make your business a success.
OUR MISSION IS TO HELP YOU
Commercial Debt Counseling Is Here To Help You & Your Business
Commercial Debt Counseling provides custom tailored and confidential business debt relief. The team has counseled over 200,000 people since the year 2000 and has settled millions and millions of dollars in debts. We are ready to get to work to help you and your business today.
Fast Business Debt Relief
Our experienced team goes to work immediately to work with you, your merchant cash lenders and other lenders to negotiate payment options that work for your business. The goal is an immediate increase in cash flow.
We have experience negotiating lower payments, extended terms, and less frequent payments depending on what most benefits the client's company.
Talk To Us Before Filing Bankruptcy
Let us do everything possible to help free up cash flow so you can make your business the success you envisioned it to be.
THE COMMERCIAL DEBT COUNSELING TEAM IS ONE OF THE MOST EXPERIENCED IN THE INDUSTRY
Everyone was very nice and very helpful whenever I had any kind of Questions , I have and will continue to recommend them to anyone I know who needs financial help . ​
More Loans Can Cripple Your Business
A loan to pay impending expenses may seem like a good solution, but often, it comes with a very high interest rate and in the long run can lead to business failure.

Your business is generating cash flow and all that is needed is some breathing room with reduced payments or extended terms on existing loans. This can give your business needed cash flow to not have to take out new loans.

And with the peace of mind to focus on your business, our goal is that you can invest in marketing, solve the issues and make your business an incredible success where loans are no longer needed.

Merchant Advances may seem like a good idea when your business is in a cash crunch, but in the long run, it can actually destroy your business. Advances typically have high interest rates, outrageous fees, and fixed daily payments that starve your business of its much needed cash flow. Oftentimes leaving you with no choice, but to take out more cash advances to pay for the first one.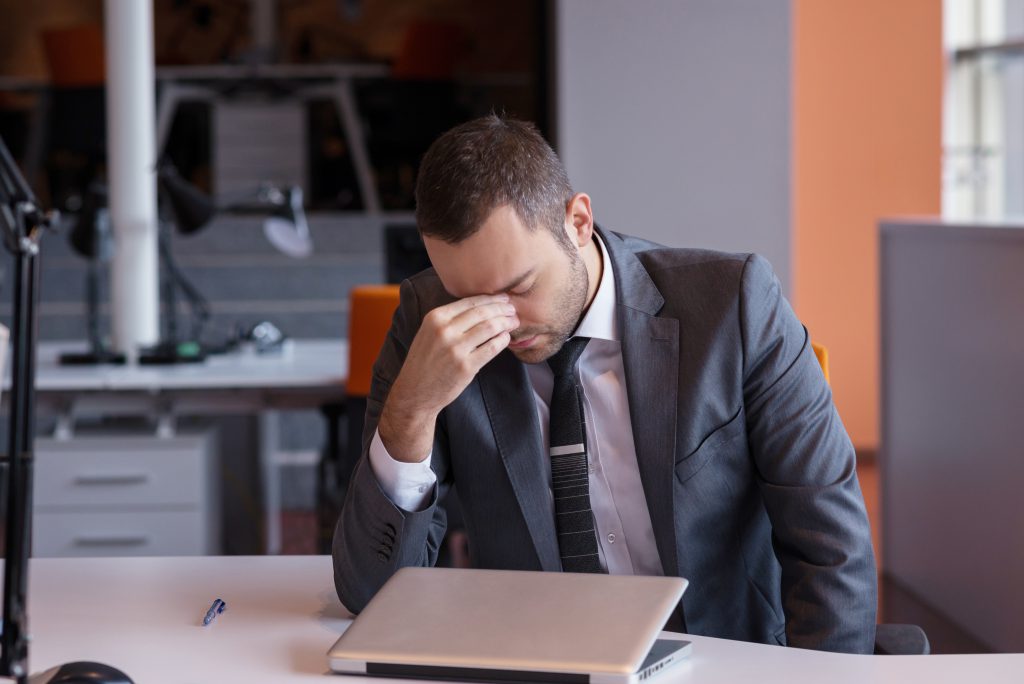 If Your Business Is Experiencing Any Of These Things, Call Commercial Debt Counseling ASAP! Toll Free 1-877-504-0981 or get a Free Consultation.
How Commercial Debt Counseling Helps Businesses
Reduce Stress From Creditor Harassment
Collector calls are stressful and stress is the number one enemy of making good decisions that can help your business turn around and be a fantastic success. We immediately make contact with your creditors and let them know we are the new point of contact so that you can focus on your business with greater peace of mind.
Every business is unique and that is why each solution is tailored based on the finances, future outlook, market, vendors, leases and more. The goal is the same, however, to reduce payments, negotiate reductions to outstanding debts, and free up cash flow so that you can make the business the success intended for it.

We know that every company has a unique financial situation. Therefore, successful business debt settlements require customized programs. We have experience with the nation's largest lenders. We execute the best strategies to create reduced payment plans or settle your debts for a reduced principal balance.
Reduced Loan Amounts & Extended Terms
What impact would it have for your business to have outstanding non-essential loans reduced by 40-60%? Or for secured loans, having the payment reduced and term extended? And where collection action ceases? Each case is unique, but our goal is to give your business the greatest amount of breathing room and to put it in the green.
Frequently Asked Questions
Email: [email protected]
Phone Number: 1-877-504-0981
Fax: 1-877-504-0981
Address: 848N. Rainbow Blvd. #4169, Las Vegas, NV 89107